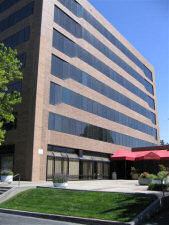 Welcome!
Welcome to the home page for the law offices of Aka Chan LLP. The firm specializes in intellectual property and patent law. Our areas of technical expertise include electronics, software, networking, wireless, the Internet, fiber optics and optical devices, integrated circuits, semiconductor processing and manufacturing, lithography, electronic design automation, programmable logic, mechanical arts, medical devices, and more.

In 2005, Gary Aka and Mel Chan established the firm to provide excellent service and greater value for clients. Gary and Mel, former partners of a large IP law firm, say, "Our firm provides better quality of service than large firms and, because we keep our expenses low, at significantly lower billing rates. Our clients win by getting more for their money. We enjoy working with happy clients."

We have a first-class IP team—Gary, Mel, Dominic Tsang, Anne Carr, and Rainbow Chan—ready to help you with your needs.

Please contact us for more information. We look forward to hearing from you soon!
Aka Chan LLP
900 Lafayette Street, Suite 710
Santa Clara, CA 95050
Telephone: (408) 800-1912
Fax: (408) 872-4735
E-mail: mail@akachanlaw.com
E-mail Addresses:
Gary Aka, gary@akachanlaw.com, (408) 868-4088
Mel Chan, mel@akachanlaw.com, (408) 701-0035
Dominic Tsang, dom@akachanlaw.com, (408) 868-4096
Anne Carr, anne@akachanlaw.com
Rainbow Chan, rain@akachanlaw.com
Community Responsibilty

Aka Chan is a minority-owned business and a strong supporter of the community and nonprofit work.